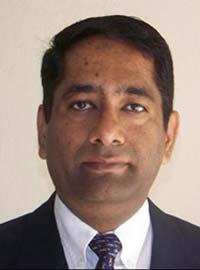 Dr. Rajan Kumar
Rajan Kumar
Rajan Kumar is an Associate Professor of Mechanical Engineering at the FAMU-FSU College of Engineering. He earned his BE in Aeronautical Engineering from Punjab Engineering College, Chandigarh, MS and PhD in Aerospace Engineering from Indian Institute of Science, Bangalore, India. He is currently the Director of the Florida Center for Advanced Aero-Propulsion (FCAAP), a multiuniversity, state-wide research, technology and education center established in 2008. Dr. Kumar is an experimental aerodynamicist with 25+ years of experience (academia and government research Laboratory) in experimental aerodynamics, high-alpha aerodynamics, flow control, advanced flow diagnostics, weapon integration and store/stage separation studies.
Email: rkumar@eng.famu.fsu.edu Office Phone: 850-645-0149
Faculty Members
The interdisciplinary team covers a broad range of areas related to aeronautics, aerospace, propulsion and space sciences.